Film Schedule - Spring 2023
Thanks for joining us for our 50th anniversary season!
Admission is free, but we suggest a $5 donation.
In these challenging times, we are grateful to all Sonoma Film Institute attendees and supporters. To continue as a unique cultural resource in the North Bay Area, SFI needs contributions from the community we serve. With your support, we will continue to program the incredible variety of movies you can't find anywhere else. Thank you!
Donate to Sonoma Film Institute
Fall 2023 Schedule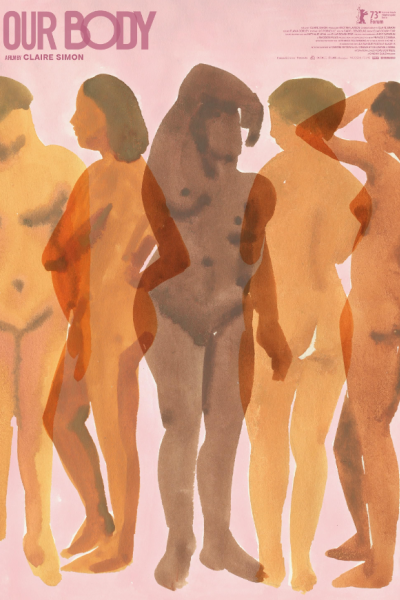 NOTRE CORPS (Our Body) - Friday, September 8th at 7pm and Sunday, September 10th at 4pm
Veteran documentarian Claire Simon immersed herself in the daily goings-on of a public hospital in Paris's 20th arrondissement to produce this astonishing work of observational cinema. Focusing on women of varied backgrounds and in every stage of life, OUR BODY, traces the lifecycles of the female body and its myriad encounters with the medical system. From cancer screenings and fertility appointments to a teenage girl grappling with an unwanted pregnancy or a trans woman considering the beginnings of menopause, Simon's panoramic portrait is by turns moving, nuanced, and rousing. With concerted intimacy that takes on a personal dimension for the filmmaker, Simon reminds us that, in the four walls of a doctor's office, the personal is political. "Explores the lives of patients and doctors in a women's hospital in Paris…a work of vast emotional scope, and Simon… endows it with a grand conceptual framework to match…[she] films the lives of others with an empathetic passion that transforms observation into deep and resonant subjectivity." – Richard Brody, The New Yorker "A monumental work…a remarkable piece of cinema."– Caitlin Quinlan, Sight & Sound (2023, 173 min, in French w/English subtitles)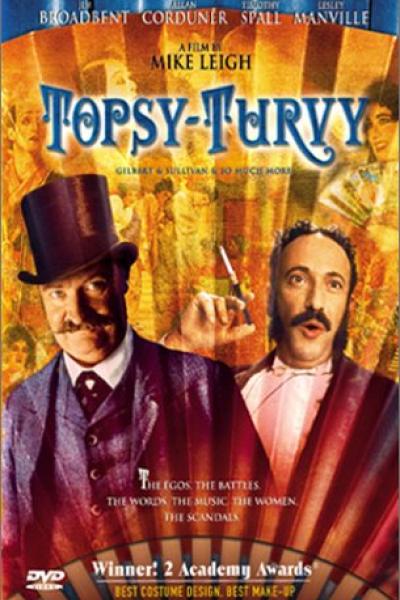 TOPSY-TURVY - Friday, September 15th at 7pm and Sunday, September 17th at 4pm
"Mike Leigh directs – a musical! The brilliant chronicler of the emotional currents of everyday life in contemporary London (NAKED, SECRETS AND LIES) turns his biting, comic eye back to the 19th century for a mesmerizing, hugely satisfying tale reminiscent of the grand lets-put-on-a-show Hollywood musical tradition. Leigh's show people aren't his ordinary folk, they're the most famous librettist and composer of comic operas in English history, W.S. Gilbert (Jim Broadbent) and Arthur Sullivan (Allan Corduner). In 1884, however, the duo has hit a slump, and may be breaking up. Then Gilbert's wife drags him to a Japanese exhibition, THE MIKADO is hatched, and the D'Oyly Carte Company fills the Savoy Theater with on-stage preparation and backstage intrigue. Like Gilbert & Sullivan themselves, Leigh brings marvelous new vitality to a classic form."- New York Film Festival (1999, 160 min.)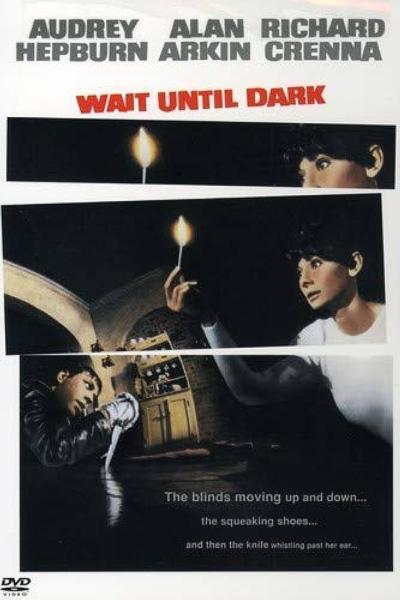 WAIT UNTIL DARK - Friday, September 22nd at 7pm and Sunday, September 24th at 4pm
An ingeniously crafted suspenseful thriller telling a story of a blind woman (Audrey Hepburn) engaging in a battle of wits and psychological strength with a group of greedy, unscrupulous criminals (led by Alan Arkin's creepy chief mastermind) determined to find a heroin-stuffed doll lying somewhere in her New York City apartment. With Richard Crenna, Efrem Zimbalist Jr. and Jack Weston. Directed by Terence Young. (1967, 108 min.)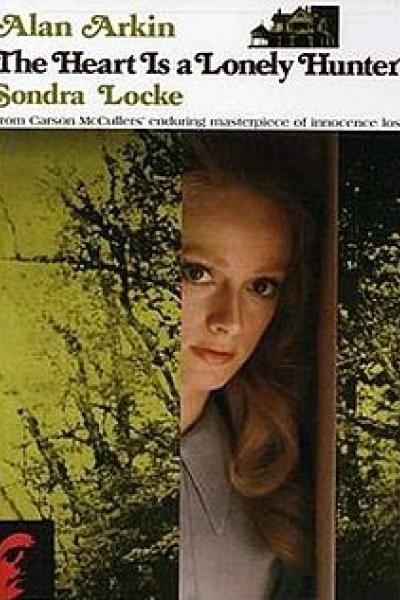 THE HEART IS A LONELY HUNTER - Friday, September 29th at 7pm and Sunday, October 1st at 4pm
In the performance that earned him an Oscar nomination and New York Film Critics award as 1968's Best Actor, Alan Arkin is Singer in Carson McCullers' acclaimed first novel. When he moves to a sleepy Southern town to be near his hospitalized friend (Chuck McCann), a brain damaged man-child, Singer's silent kindness draws him to another broken in body and spirit. Playing some of those others in a prime ensemble are Cicely Tyson, Percy Rodrigues, Stacy Keach and fellow Oscar nominee Sondra Locke. Directed by Robert Ellis Miller. (1968, 124 min.)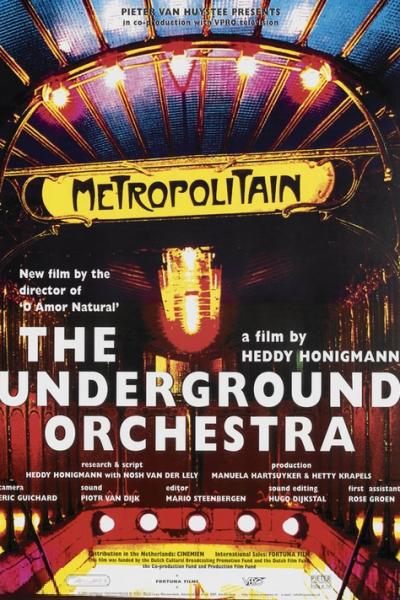 THE UNDERGROUND ORCHESTRA - Friday, October 6th at 7pm and Sunday, October 8th at 4pm
A glorious documentary profile of musicians who play on the sidewalks of Paris and in the Metro. Filmmaker Heddy Honigmann, illuminates the lives and music of a ragtag group of international bohemians: an Argentine pianist, Romanian father and son violinists, a Venezuelan harpist, and singers from Mali and Vietnam. All are united by their experiences with political repression, and by a luminous spirit and boundless courage that led them to flee any number of horrendous situations throughout the world. Finding refuge in Paris, music becomes their economic lifeline, but as this film makes movingly clear, it is also a shining metaphor for their will to survive. (1998, 108 min., in French w/English subtitles)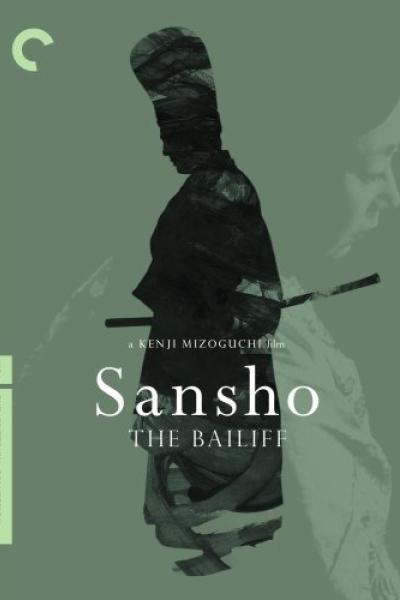 SANSHO THE BAILIFF - Friday, October 13th at 7pm and Sunday, October 15th at 4pm
"In (SANSHO) THE BAILIFF, Kenji Mizoguchi's style with its perfect balancing and harmonizing of sympathetic involvement and contemplation, reaches its fullest maturity. Few artists in any medium have achieved such mastery of technique, mastery of experience, mastery of self (three aspects of the same process.) It is the greatest movie I have ever seen." – Robin Wood The film won the Silver Lion at the Venice Film Festival. (1954, 124 min., in Japanese w/English subtitles)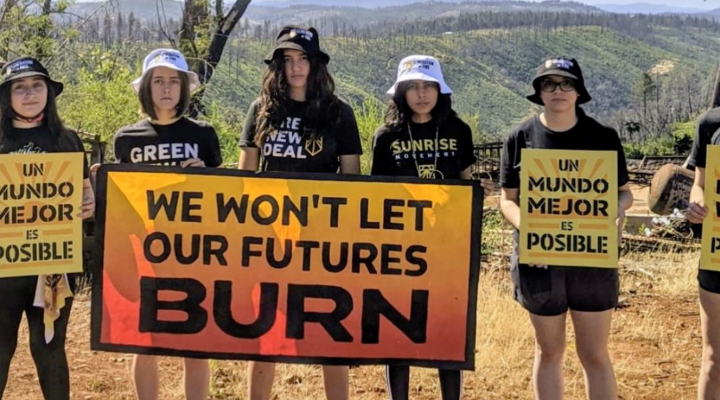 EMBERS OF AWAKENING: From Firestorms to Climate Healing - Friday, October 20th at 7pm and Sunday, October 22nd at 3pm and 5pm (with Spanish speaking discussion)
Stories from 2017 Tubbs fire survivors situate a global climate crisis in Sonoma County and question how we can recover from trauma while providing insights to prevent the further demise of our communities and planet. Featured are interviews of scientists, politicians, theologians, psychologists, physicians, business people, climate activists, firefighters, people who lost their homes, and others. Visual footage helps explain the story: the effects of a firestorm, rebuilding, solar panels, electrification options, geysers generating electric power, controlled burns, as well as community members and organizations partnering to resolve issues. Narrated by Peter Coyote. (2022, 75 min.)  After the film, stay for the discussion and a panel of filmmakers and climate activists. The Sunday screening at 5pm will be in Spanish with Spanish speakers leading the discussion.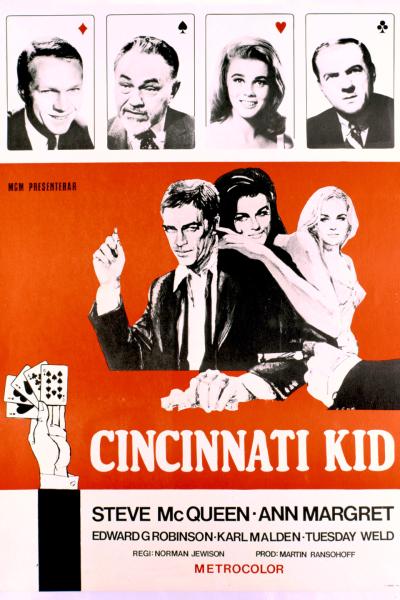 THE CINCINNATI KID - Friday, November 3rd at 7pm and Sunday, November 5th at 4pm
Steve McQueen takes a gamble as the Cincinnati Kid in Norman Jewison's dazzling poker drama set in 1930's New Orleans. Edward G. Robinson turns in one of his great performances as the undisputed poker kingpin, "The Man," whom the Kid is intent on toppling. Karl Malden plays Shooter, basically a decent man forced into a tough situation as he is leaned on by the vengeful Slade (Rip Torn) to deal dirty in the Kid's poker showdown with the Man. Add to this an ensemble of bit players, including Ann-Margaret, Jack Weston, Tuesday Weld, Joan Blondell, and Cab Calloway; a script by Terry Southern and the blacklisted writer, Ring Lardner Jr. Shot on location in New Orleans, the film features Ray Charles' classic theme. (1965, 102 min.)